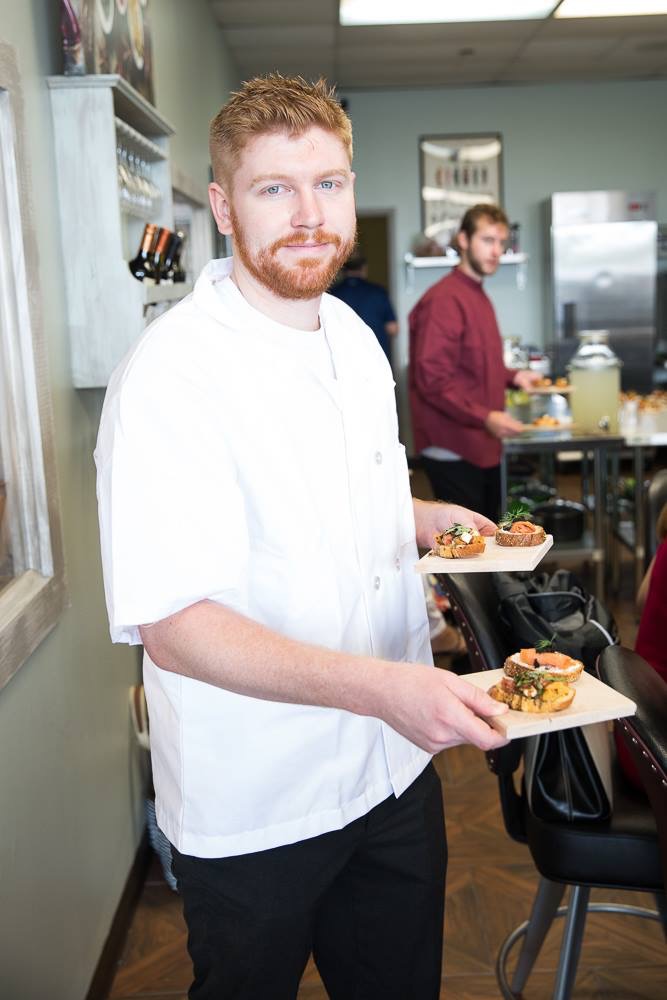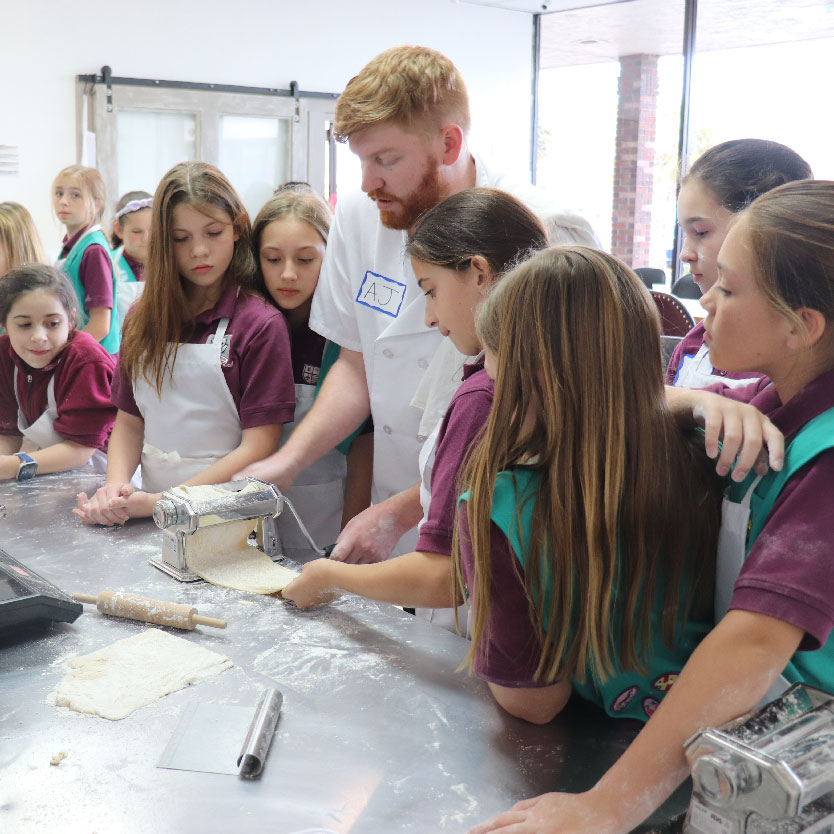 It began in 2017 as a small retail store selling hand-forged knives and personalized cutting boards.  These products are handmade here in Tampa, Florida with wood imported from AJ's own family farm in Wisconsin. Getting customers to try our products led us to begin our culinary center in 2018; we have revolutionized what you know about cooking classes.
Now a-days AJ's Kitchen Drawer is a unique kitchen store and culinary teaching center.
We offer Cooking Classes in Tampa for people of every age and experience.
On top of trying out our beautiful products, you will enjoy a full meal made with your own hands. Our experienced professionals will walk you through dishes you had never heard of before or believed you could ever make.
AJ's Kitchen Drawer has become the one-stop-shop for many things gifting and hosting-related.
We sell many handmade, one-of-a-kind wooden pieces ranging from cutting boards to wooden cups, Charcuterie boards, etc.
Each wood piece can be personally engraved or custom-made to fit your needs. So, whether you are looking for the perfect gift or a fun night out, AKD is your spot!